I started blogging when I moved to China in 2005. It was mainly to reassure family and friends, but also to tell them daft tales about my adventures. I kept the blog going when back in France, and later in Japan.
But it was only after some years, when I was more settled, that I made an effort to tidy up this site. It became Totoro Times in 2012, and Offbeat Japan in 2018.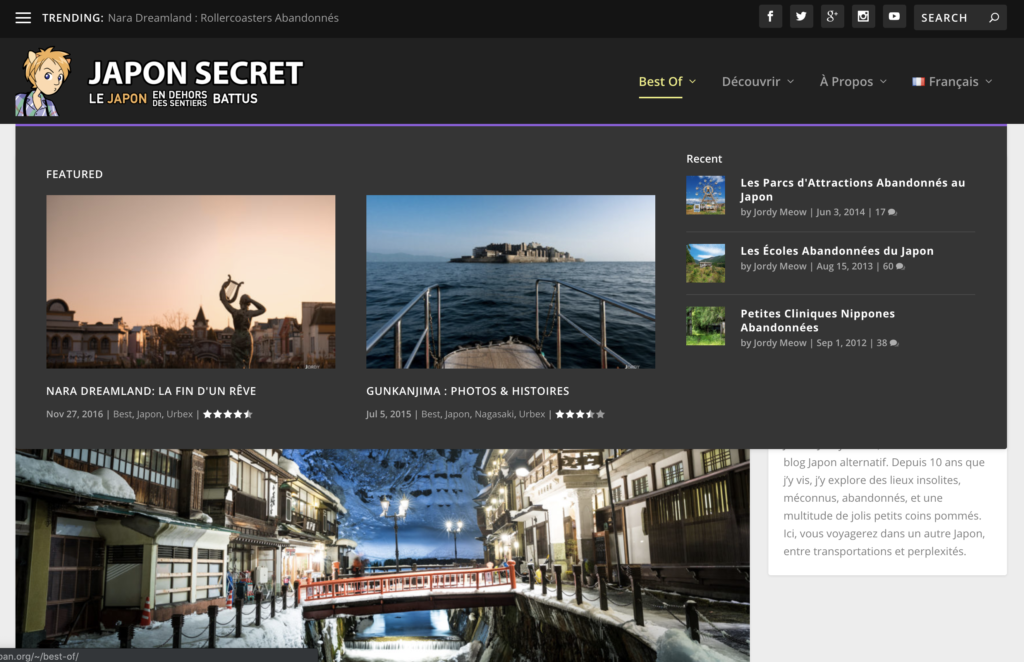 The crux of the site is Japan off the beaten track. Plenty of abandoned sites are featured, as well as unusual landscapes and pretty little out-of-the-way places. And I try to include interviews with anyone I happen to meet on the spot.
This site is non-commercial. I flatly refuse sponsored articles and anything to do with advertising. In a world where Internet content is increasingly governed by business interests, I'm even keener to maintain its authenticity, convinced that the human values in this approach will be recognized.